Ten Westchester high school seniors, who have shown exceptional commitment to their local communities have been selected as recipients of the Westchester County Youth Board's 2016 Milly Kibrick Youth Service Awards.
They received their awards at a dinner Oct. 21, 2016 at Beckwith Pointe, 700 Davenport Ave., New Rochelle.
Milly Kibrick
The Milly Kibrick Youth Service Awards are given in memory of Milly Kibrick, a prominent county social worker and youth activist, who dedicated her life to helping underprivileged children. During her career and in retirement, she was the quintessential social worker, social entrepreneur, volunteer and political activist, pursuing social and economic justice for children of all ages.
"Milly selflessly devoted her life to helping underprivileged children and was the driving force in many campaigns for the youth of Westchester County. She made a lasting impact on our community," said Astorino. "The honorees for the 2016. Milly Kibrick Service Awards emulate Milly's giving spirit. Their work in their communities has touched the lives of many individuals. At a young age they have managed to accomplish great things."
The aim of the Youth Board's awards program is to recognize high school juniors of the Class of 2017 who have been involved in building a flourishing, strong and compassionate community through individual efforts and actions.
We present to you the ten Westchester County Youth Board Honorees for the 2016 Milly Kibrick Service Youth Recognition Awards. (Please note information is based on nomination forms.)
Frances Dovell: Hastings High School
For Frances Dovell, a rising senior at Hastings High School, jumping in enthusiastically is her approach to her school, her sports, and her community.
Frances' focus in her volunteerism has always been on ensuring that others have a brighter day, but she has also developed organizational skills to motivate others by her example.
From neighborhood youth to the elderly in outreach programs such as the Youth Council, Reading Partners and Grace Community Table intergenerational meals, and from local to international efforts such as Project S.H.A.R.E., food pantry drives and Amnesty International, Frances starts by listening (and smiling) and accomplishes goals by doing(and smiling).
---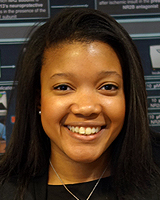 Brianna Cauthen: Ossining High School
Brianna Cauthen will be graduating with the Ossining High School Class of 2017.
For the past two years, Brianna has been tutoring younger students and has served as an Ambassador for the Ossining Dual Language Program. A Girl Scout since age five, she is currently working towards her Gold Award, where she is focusing on her love for science.
She is the incoming President of the Ossining National Honor Society, and has volunteered as a certified referee for the Ossining American Youth Soccer Organization and is also a member of the GEMS mentoring program of the Delta Sigma Theta Sorority.
---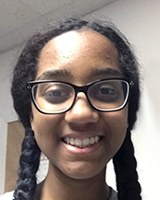 Jenna Cherasard: Yonkers Middle High School
Jenna Cherasard is studying a comprehensive and balanced high school curriculum with an emphasis on STEM.
Jenna participates in leadership and community service activities in the lower Westchester area such as being the President of the NAACP Youth Council of New Rochelle and the youth coordinator of the radio show "Diamonds in the Rough" (which airs every Tuesday from 6 - 7 p.m. on 1460 AM).
Lastly, Jenna is a part of the "My Brother's Keeper" initiative, which aims to implement MBK-Milestone 2 - that by third grade all students are reading on grade level. Overall, Jenna is committed to going out of her comfort zone and assisting the community, so that all children have the same opportunities for receiving a satisfactory education.
---
Scott Cohen: Scarsdale High School
During pre-season football practice in his freshman year, Scott suffered a concussion. He missed two months of school, had to quit football and took over a year to heal.
Since then, it's been Scott's mission to advocate for better services for concussion and other traumatic brain injury (TBI) victims. After partnering with the Concussion Legacy Foundation, Scott raised over $10,000 and hosted their Executive Director, Chris Nowinski, at a Scarsdale High School event for concussion protocol and management. Scott also introduced "Ten Best Practices for Concussion Management," with the Westchester County Concussion Task Force, and went to Albany to fight for special care for TBI victims.
Scott's work as a TBI activist has been featured in numerous press outlets, including Fox News NY, CBS News NY, News 12 Westchester, The Scarsdale Inquirer, and Westchester Magazine.
---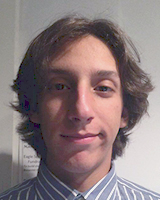 Mason Goodman: North Salem High School
Mason Goodman lives in North Salem and attends North Salem High School.
He is a dedicated student, applying much of his time to learning and appreciating his schoolwork. Outside the classroom, Mason is a lively participant in numerous extracurricular activities, as well as a leader in his school's Rock Climbing Club and Model United Nations Club and a peer tutor in mathematics and chemistry. Serving this past year as the Director of Communications for North Salem High School's Student Council, he took the initiative to plan numerous community and school events.
Recently, Mason has completed the project phase of his journey towards Eagle Scout, which was to construct concrete steps in the Brewster Elks Lodge swimming pool. Going into his sixth year as Boy Scout, he is slated to be Troop 1 North Salem's next Senior Patrol Leader, as well as a returning member of the Curtis S. Read Scout Reservation Staff.
---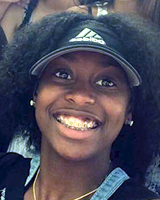 Mariah M. James: Peekskill High School
Mariah M. James is a 16 years old High Honor / Honor Roll student.
She wants to make it somewhere in the world. She attends church five days a week to dance and help others. She is a praise dancer and helps teach younger girls this style of dance. Her groups name is GDX (God's Disciples X-Generation). During the week she also helps kids that struggle with homework, or any issue they may have. She is a person many people can trust and talk to when they need to get something off their back.
She loves what she does for this community; to her it feels like she's a leader and helping to lead most of the kids in the right direction.
---
Joseph Martinez: Saunders Trade and Technical High School
Joseph has taken on many leadership roles in school clubs; such as the Vice President of the Key Club.
Joseph easily collaborates with his peers to plan activities for the benefit of the school and community. He assisted with organizing two successful blood drives. He has participated in various fundraisers for Alzheimer's and breast cancer research.
Joseph is also Vice President of the UNICEF club. He heads the Student Government Association through which he became Vice President of the Unified Yonkers Council of Student Leaders. He is a volunteer at AFYA (a foundation that collects and distributes healthcare supplies worldwide). On a local level, he has collected water samples to test for bacteria to ensure safe water activities though the Beczak Environmental Education Center.
---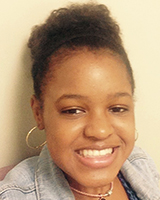 Serena Seales: New Rochelle High School
Serena Seales is 16 years old and a junior at New Rochelle High School.
She has been volunteering at the Wartburg Adult Day Care Center over the summer for two years where she assists the elderly. She is a member of The National Honor Society. She is a part of the Gardening Club and the Ignite Mentoring program at her school, which involves upperclassmen mentoring incoming freshman so they can better transition into high school.
Serena works at Kumon, where she tutors children ages 5-8 on how to read and write. She aspires to become a lawyer and a part-time beautician.
---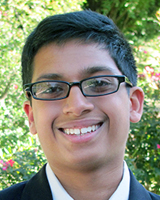 Harshal Shet: Archbishop Stepinac High School
Harshal attends Archbishop Stepinac High School in White Plains.
Volunteering and Community Service offers many positive benefits. He started a campaign "Mission: Clean Water for All" through "charity:water" to raise money to help people in Ethiopia. As a member of the National Honor Society, and Rotary Interact Club, Harshal has volunteered in various school events, and tutoring programs. He initiated "Eyeglasses-Drive" to collect used or new eye glasses for the needy.
Harshal has volunteered at White Plains Hospital, Greenburgh Library, Nursing Homes, Town of Greenburgh Summer Camp, Toys-for-Tots, American Heart Association, Diabetes Association, Making Strides, and Habitat for Humanity, and March of Dimes.
---
Angelica Nunez: Lincoln High School
Angelica was nominated for her many attributes which include, being a compassionate person, working hard and always willing to help others.
She is engaged in the community and her church, volunteering with the elderly at Mt. Kisco Senior Citizen Home and missionary work in various countries such as Guatemala and El Salvador where she helped feed, educate, and distribute clothing to those in need. Through her determination and persistence she has demonstrated maturity and solid work ethics. Her counselor sees in her the possibility that Angelica will become a great leader.