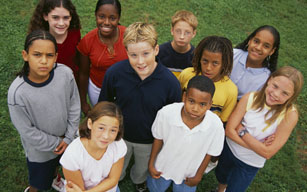 The Westchester County Youth Bureau funds, monitors and supports nonprofit agencies and organizations that provide programs and services to youth. The goal is to promote positive youth development and to encourage healthy lifestyles.
Our success relies on the delivery of our services in a supportive environment that encourages professional staff development and promotes shared leadership, teamwork and individual responsibility.
The ACE Challenge
Students in grades six to twelve from all over Westchester County have entered the 2013-14 Ace Challenge. Registration for the challenge is now closed. We wish the students who signed up the best of luck as they work hard to meet the criteria to earn a season pass to Playland.
Remember that attendance matters in your success at school. Read more about attendance.
Westchester County Funded Programs for Youth Map
To see the types of programs supported by the Westchester County Youth Bureau and the communities served, view the map of Westchester County Funded Programs for Youth, developed jointly by the Youth Bureau and the Planning Department.
Youth Advocate Honored by Astorino, Youth Bureau and Youth Board
County Executive Robert P. Astorino joined the Westchester County Youth Bureau and Youth Board to present the 2013 Rosemarie Siragusa Memorial Youth Service Award on Wednesday, Nov. 20 to Sr. St. John Delany, Ph.D.
Milly Kibrick Youth Service Awards
Ten Westchester high school seniors, who have shown exceptional commitment to their local communities of Ardsley, Croton-on-Hudson, Mamaroneck, Mount Vernon, New Rochelle, Scarsdale, Thornwood, Yonkers and Yorktown Heights, have been selected as recipients of the Westchester County Youth Board's 2013 Milly Kibrick Youth Service Awards.
The 10 were honored at a dinner Oct. 16, 2013 at the Davenport Club in New Rochelle. Read more about these 10 students of notable distinction.
Dr. Iris Pagan, Executive Director
Dr. Pagan is committed to providing quality programs for Westchester's youth. Read her message about the bureau's youth-directed programs.