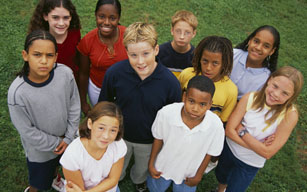 The Westchester County Youth Bureau provides financial support, monitors and supports nonprofit agencies and organizations that provide programs and services to youth. The goal is to promote positive youth development and to encourage healthy lifestyles.
Our success relies on the delivery of our services in a supportive environment that encourages professional staff development and promotes shared leadership, teamwork and individual responsibility.
Request for Proposals: 2015 – 2017 Youth Programs
Through this competitive Request for Proposals, the Westchester County Youth Bureau will enter into contracts for services in connection with community-based youth development programs with resources from two sources (if available): New York State Office of Children and Family Services ("NYSOCFS") and Westchester County through local tax levy resources under the Invest-In-Kids Program ("IIK"). Proposals are due 10/24/2014 at 4 p.m.
The 2014 ACE Challenge is open for registration
Students in grades six to twelve from all over Westchester County are once again encouraged to enter the Ace Challenge. Registration for the challenge is now open. Students who meet the challenge's criteria will earn a season pass to Playland.
Remember that attendance matters in your success at school. Read more about attendance.
2014 Rosemarie Siragusa Award
The Youth Board is seeking nominations for the 2014 Rosemarie Siragusa Award. This award recognizes adults, aged 21 and over, who have made major contributions towards the youth of their communities in a volunteer capacity. The nomination deadline has been extended to Oct. 17.
Milly Kibrick Youth Service Awards
Nominations are currently closed for the 2014 Milly Kibrick Youth Service Awards, but sponsorships are still available. The awards honor young men and women who actively work to make a difference in helping to improve their schools, local communities and Westchester County.
Westchester County Contracted Programs for Youth Map
To see the types of programs supported by the Westchester County Youth Bureau and the communities served, view the map of Westchester County Contracted Programs for Youth, developed jointly by the Youth Bureau and the Planning Department.
Youth Advocate Honored by Astorino, Youth Bureau and Youth Board
County Executive Robert P. Astorino joined the Westchester County Youth Bureau and Youth Board to present the 2013 Rosemarie Siragusa Memorial Youth Service Award on Wednesday, Nov. 20 to Sr. St. John Delany, Ph.D.
Dr. Iris Pagan, Executive Director
Dr. Pagan is committed to providing quality programs for Westchester's youth. Read her message about the bureau's youth-directed programs.