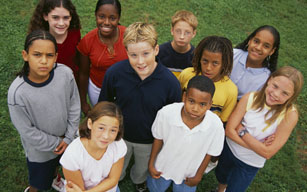 The Westchester County Youth Bureau provides financial support, monitors and supports nonprofit agencies and organizations that provide programs and services to youth. The goal is to promote positive youth development and to encourage healthy lifestyles.
Our success relies on the delivery of our services in a supportive environment that encourages professional staff development and promotes shared leadership, teamwork and individual responsibility.
The ACE Challenge deadline extended to Dec. 1
Students in grades six to twelve should sign up for the opportunity to win the Astorino Challenge in Education - or the ACE Challenge. Details are outlined on the ACE Challenge registration form.
Remember that attendance matters in your success at school. Read more about attendance.
Milly Kibrick Youth Service Awards
On Oct. 21, 2015, Westchester County Executive Robert P. Astorino and the Westchester County Youth Bureau honored nine young men and women who actively demonstrate leadership in community service, particularly in the areas of community empowerment, science, technology, engineering, math and innovative thinking. Learn more about this year's Milly Kibrick Youth Service Award recipients.
Westchester County Contracted Programs for Youth Map
To see the types of programs supported by the Westchester County Youth Bureau and the communities served, view the map of Westchester County Contracted Programs for Youth, developed jointly by the Youth Bureau and the Planning Department.
Dr. Iris Pagan, Executive Director
Dr. Pagan is committed to providing quality programs for Westchester's youth. Read her message about the bureau's youth-directed programs.