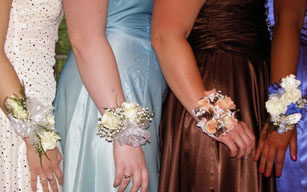 Each year at prom time, Westchester County gears up its multi-faceted effort to keep kids safe and sober. The effort spills over to graduations as well.
First and foremost, parents are urged to speak to their kids about proms and drinking. Beyond that, the county has a zero-tolerance attitude on underage drinking. For insights on how to approach your teen on these topics, visit the Prom Safety page on Power to the Parent, a Web site designed to help parents in their quest to keep their teens healthy and safe.
In advance of proms, the county sends letters to all high school principals and catering halls telling them of the policies. On prom nights, there are added police patrols throughout the county. And the county police, working with local police departments, will inspect all limousines going to and from proms at Westchester catering halls. If liquor is found, it will be confiscated. If the limousine has other safety infractions, it will be ticketed and possibly not allowed on the roads.